Chiaroscuro
Curating a high-on-art residence for a high-on-life client
Category
RESIDENTAL
Year
2023
Location
MUMBAI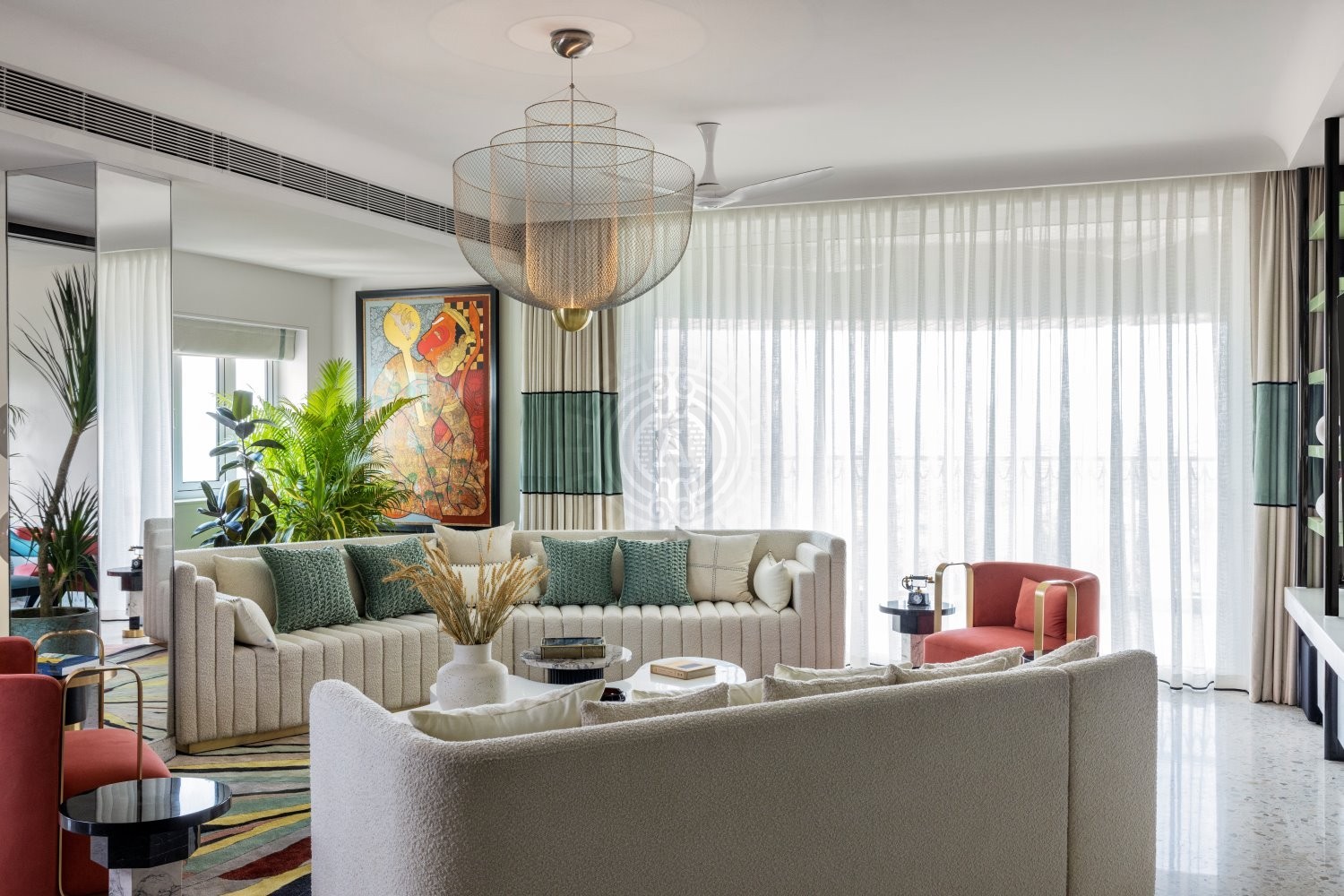 The Space
A grand 12,600 sq. ft. duplex apartment space, overlooking the Arabian sea off the coast of Bombay.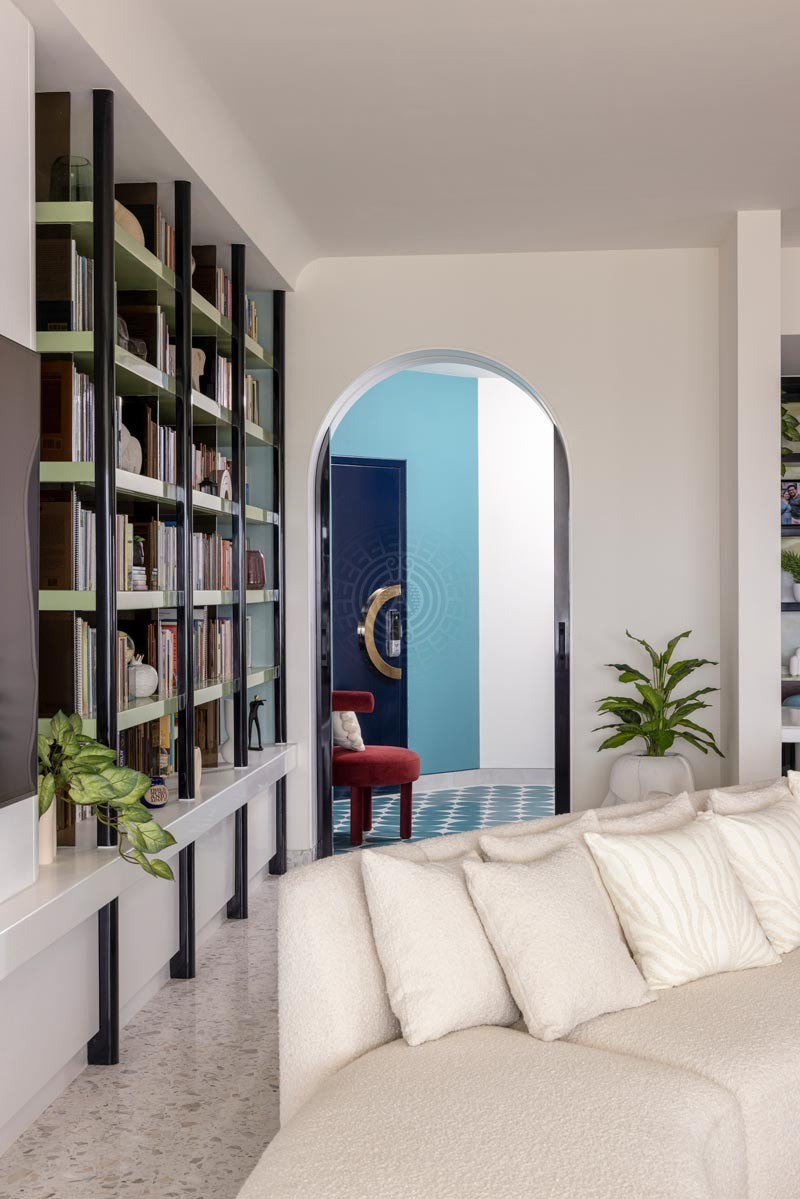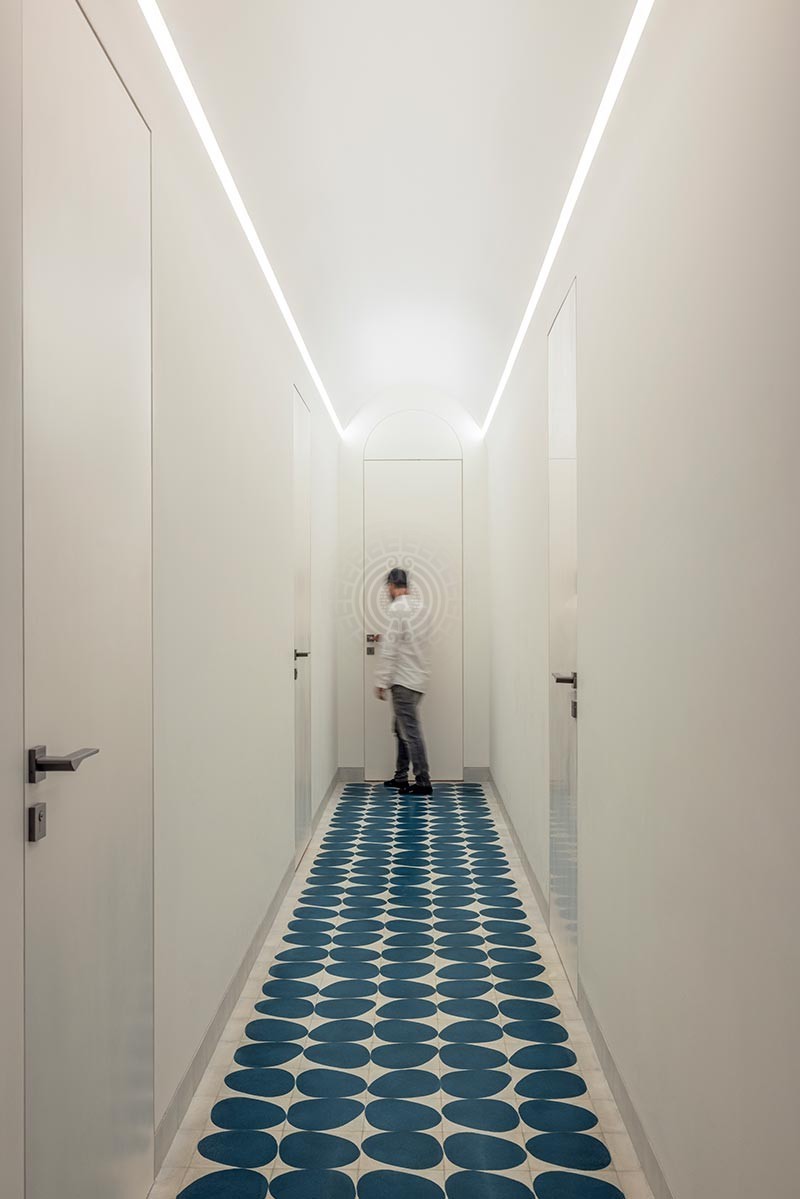 The Ask
The clients were a couple who were major art enthusiasts. Stylish, elegant, and impressive, they wanted this home to embody their way of life. The ask was to make a bold statement; to create something unique and never-seen-before.
The Result
As always, we had an extensive discussion with the client before finalising the style and aesthetic. A lot of thought went into how to capture the client's essence and bring it to life in their home.
We decided to follow the Yin & Yang concept while doing up the space. For the downstairs floor, we went with an all black flooring, which drew inspiration from the ocean's wild waves. To this we added pops of red at strategic spots to further emphasise the theme. For the floor upstairs, we reversed the colours and painted the ceiling an inky black with little pops of blue spread across the entire space. This created an illusion of both the floors to look like two sides of the same mirror.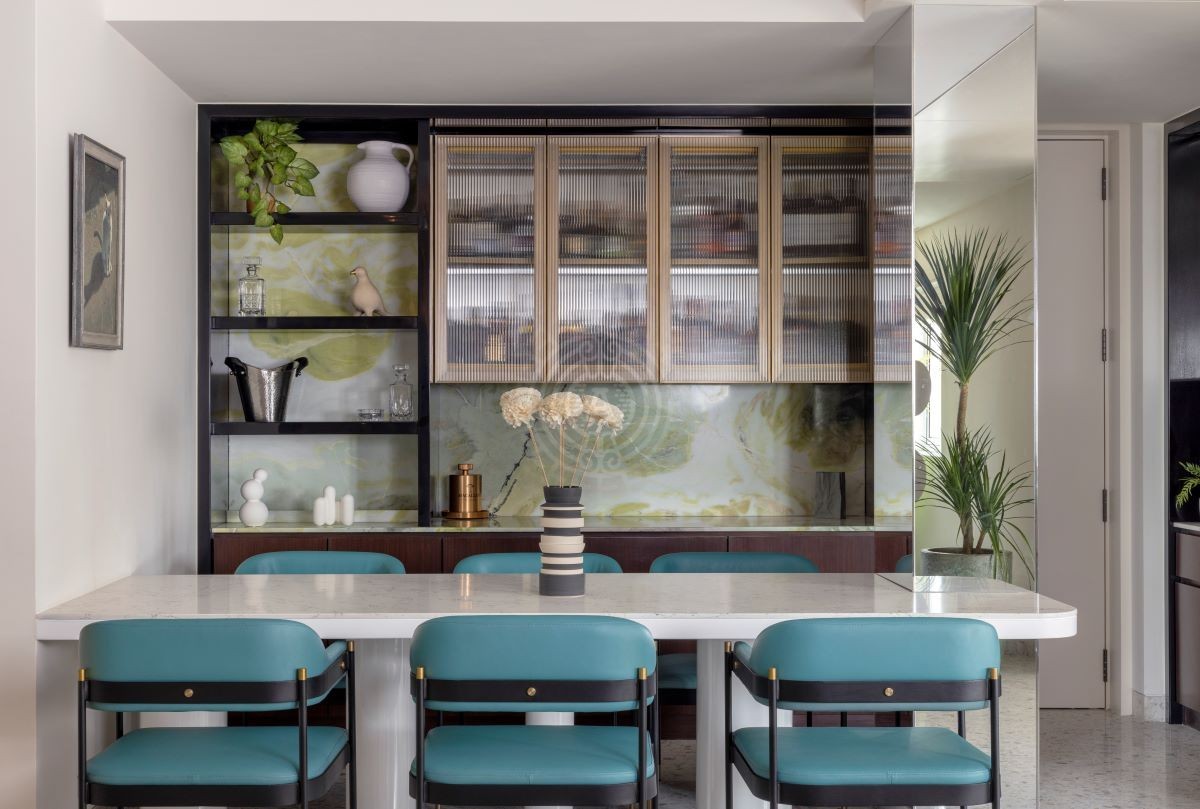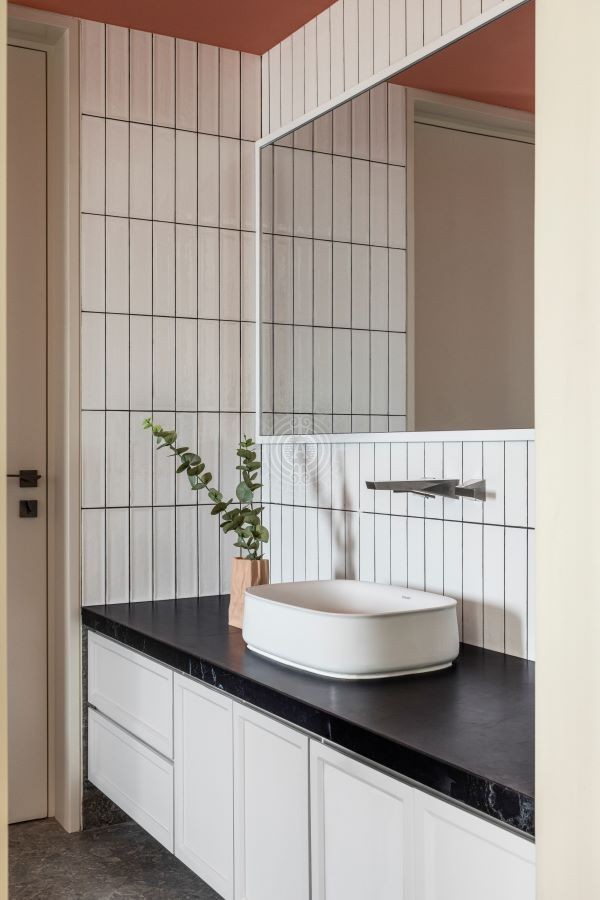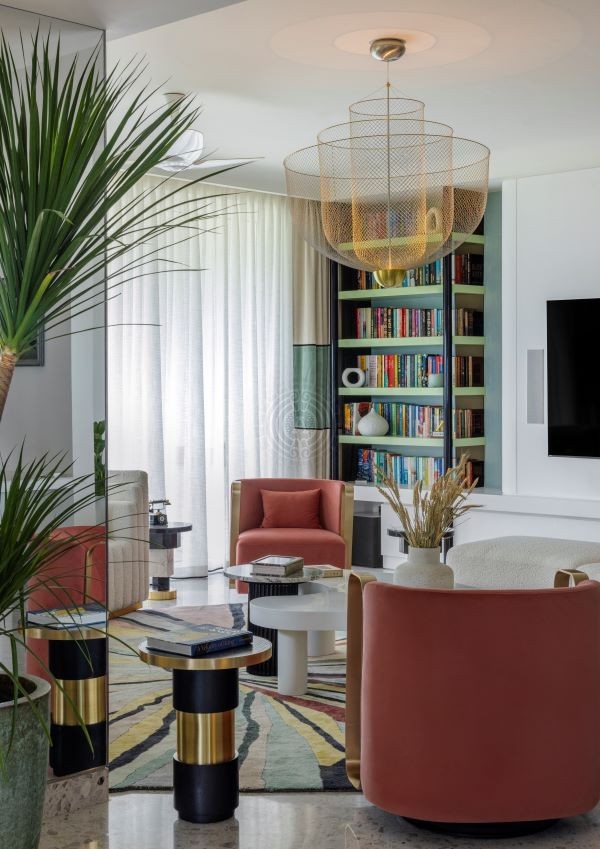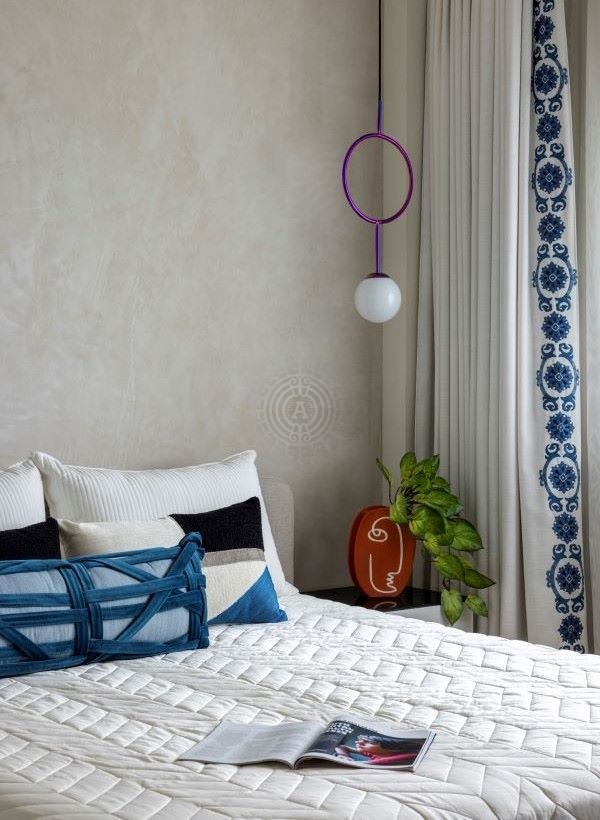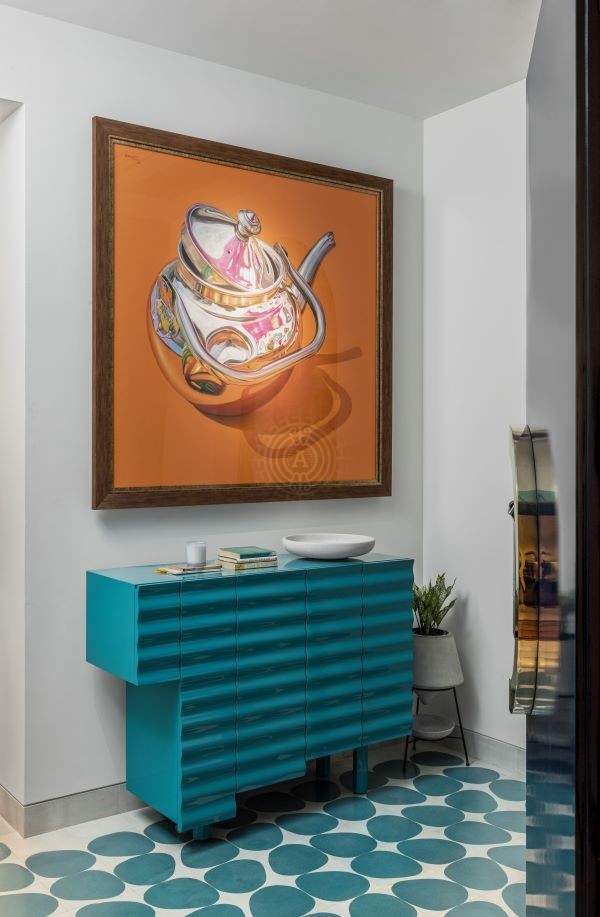 This design was truly one-of-a-kind and nothing like anything we've done before. The best part was that our clients were thrilled with our approach and the final result of their new living space. It spoke to their personalities and was everything they were looking for.